WORLD EQUIPMENT CO.,LTD.
Marketing Office: No.593 Middle TongJiang Road, 4#1110-1116,Changzhou,Jiangsu,China 213022
Manufacture: Dantu Industrial Zone, ZhenJiang, JiangSu, China
Post Code : 213022
E-mail :
worldequipment@163.com
Static Roller
3/28/2012 3:48:09 PM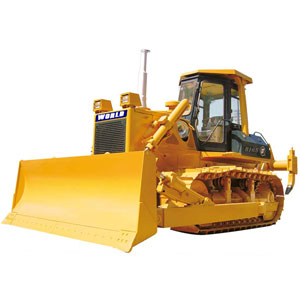 Description of Static Roller:
The static roller is widely used in compaction of various works such as gravel, crushed stone, sand-macadam mixture, sandy soil, stabilized soils and bituminous concrete etc. Typical areas of applications are roads building, industrial yards construction and sites development. It can work with high efficient safety and reliability for good gear shifting, mechanical drive variable ballast and hydraulic steering, exceptional flexibility and high quality water tank.
Features of Static Roller:
1. Hydraulic braking system.
2. Good capacity of stitching hems.
3. Narrow nose with an excellent turning sight.
4. Equipped with sprinkling system.
Road Roller
World Equipment Co., Ltd. offers a comprehensive range of products and services, including excavator (digger), wheel loader, crawler bulldozer, road roller, motor grader, skid steer loader, Compact Excavator, Sideboom and other vehicles as well as second-hand machines and spare parts. Having established our brand all around the globe.
Other