WORLD EQUIPMENT CO.,LTD.
Marketing Office: No.593 Middle TongJiang Road, 4#1110-1116,Changzhou,Jiangsu,China 213022
Manufacture: Dantu Industrial Zone, ZhenJiang, JiangSu, China
Post Code : 213022
E-mail :
worldequipment@163.com
Motor Graders company
1/4/2011 11:26:08 AM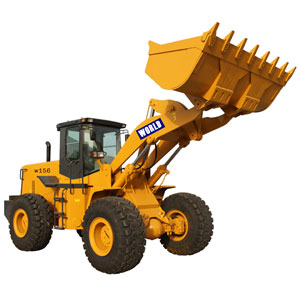 WBM Push Block/Counter Weights have a dual purpose onmotor grader. As a Push Block, the attachment acts to protect the front of the Grader when pushing other machines. This attachment will also increase traction of the front wheels, if the Grader is equipped with front wheel drive, and increase steering capability when grading.
Features of Motor Graders:

* Bolt-on weldment
* Additional tow hooks

Benefits of Motor Graders:

* Bolts directly to grader front end mount plate
* Enables grader to be utilized for towing purposes when required
Motor Graders company
World Equipment Co., Ltd. offers a comprehensive range of products and services, including excavator (digger), wheel loader, crawler bulldozer, road roller, motor grader, skid steer loader, Compact Excavator, Sideboom and other vehicles as well as second-hand machines and spare parts. Having established our brand all around the globe.
Other