WORLD EQUIPMENT CO.,LTD.
Marketing Office: No.593 Middle TongJiang Road, 4#1110-1116,Changzhou,Jiangsu,China 213022
Manufacture: Dantu Industrial Zone, ZhenJiang, JiangSu, China
Post Code : 213022
E-mail :
worldequipment@163.com
Wheel Loader
1/4/2011 11:18:35 AM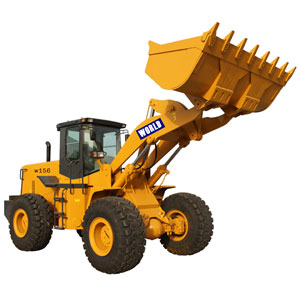 WBM wheel loader Straight Blades are used in numerous applications where dozing, grading or general clearing is required. Applications range from snow removal to stockpiling to road building. The straight blade configuration enables the operator to pitch a blade forward or back to alter the grading or cutting ability of the blade.
Features of
Wheel Loader
:
Proven and tested moldboard profiles
Maximum blade s and s to match application and machine capacity
Adjustable skid shoes
Center drilled reversible bolt-on edges
Available with KAT, WLKAT or OEM pin-on lugs
Benefits of Wheel Loader:
Most economical solution for basic grading, plowing or dozing needs
Moldboard profiles that provide optimum material 'rolling' or carrying characteristics for every application
Increased productivity of machine by matching maximum and to application
Skid shoes offer stability which increase cutting edge wear life and improve grading characteristics
Maximum wear life of bolt-on edges
Wheel Loader
World Equipment Co., Ltd. offers a comprehensive range of products and services, including excavator (digger), wheel loader, crawler bulldozer, road roller, motor grader, skid steer loader, Compact Excavator, Sideboom and other vehicles as well as second-hand machines and spare parts. Having established our brand all around the globe.
Other